Meet the Author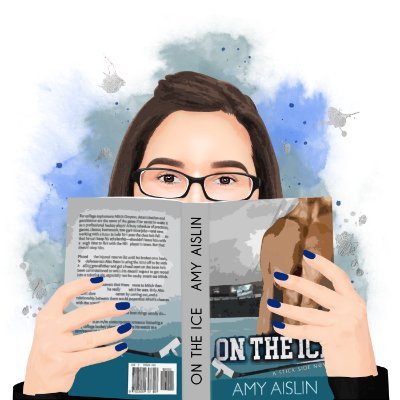 Amy's lived with her head in the clouds since she first picked up a book as a child, and being fluent in two languages means she's read a lot of books! She first picked up a pen on a rainy day in fourth grade when her class had to stay inside for recess. Tales of treasure hunts with her classmates eventually morphed into love stories between men, and she's been writing ever since. She writes evenings and weekends—or whenever she isn't at her full-time day job saving the planet at Canada's largest environmental non-profit.
An unapologetic introvert, Amy reads too much and socializes too little, with no regrets. She loves connecting with readers.
Pride Month Sale – Keeping Casey
.99 Sale until June 27th
Casey Preston is the guy with the plan. The list-maker. The one who micromanages his own life.
Spontaneously offering to be his best friend's fake boyfriend to get Ethan's annoying team captain off his back?
That's not thinking things through. It's not even smart given Casey's been fighting his feelings for Ethan for years.
Ethan Rain just wants to play hockey and get his college degree. Adding a fake boyfriend to the mix? He doesn't need that complication.
If Casey were his real boyfriend, though? If he got to keep Casey forever? Now we're talking.
Click the cover to purchase!
Connect With Amy
Twitter * Instagram * Website * Facebook
What do I like about Amy Aislin (besides her writing)?
When she says she likes to connect with her readers, she means it. She's very active in her Facebook group. She is active in other author groups as well. She participates in a lot of fun games and giveaways. She's as much as a reader as the rest of us. I love checking her Goodreads to see what she's read and her thoughts on the book.
Amy cares about the accuracy in her work. Fun fact, I got to sensitivity read for her on one of her books.
Also I have an ABSOLUTE love of hockey and I can read her work in one sitting.
If you like Amy Aislin, you should read:
RJ Scott, VL Locey, Rachel Reid, Amy Daws, Beth Bolden