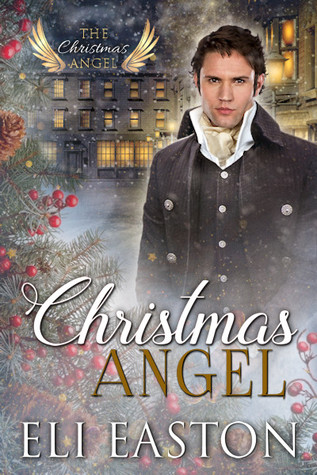 Four out of Five Stars
Summary: When John Trent, a dedicated member of the new Bow Street Runners, finds an exquisite carved angel floating in the Thames, he can't stop thinking about it. He tracks down its creator, a sad and quiet young sculptor. But neither the angel nor the sculptor is done with John just yet. The blasted angel refuses to leave him be, behaving not at all like an inanimate object should.
Alec Allston is resigned to the fact that his love will ever be a river that flows out and never flows in. All he wanted to do was create a special gift so that a small part of himself could be with his unattainable and noble beloved, always. But when the gift keeps showing back up at his shop in the hands of a windblown and rugged thief-taker, Alec will need to reconsider his conviction that love is destined to remain an aethereal ideal.
The Review
Whenever I see any kind of historical M/M book, I snatch up the chance to read them. Add Eli Easton into that mix and that just sweetens the deal. Elia Easton has written their first book in the series of holiday-based romances that are all connected by the Christmas Angel that connects Alec Allston and John Trent.
Allston is a sculptor who has had his heart broken and dedicates his life to his art. That is, until John Trent appears in his shop holding an angel that had been tossed into the Thames. John is a Bow Street Runner on the hunt for justice and wants to return the angel to its owner/creator.  The connection between the two men is obvious and only intensifies the more they see each other.
I'm a stickler for accuracy in historical novels and this one fit the bill. Even the interactions between Allston and Trent were accurate. Oh John Trent, he could sweep any man off his feet. He was kind and took the time to woo Allston with little gifts, walks and talks at his shop.
I absolutely loved the house of misfits that Trent lived in. I think by introducing Allston to his housemates, it gave Allston the courage to go after what he wanted. They're romance scenes weren't overdone. Their kisses were sweet and then steamy.
The detail used throughout put you in the time period. I could see the clothes, the expressions and the city around Allston and Trent as the story progressed. My only complaint was I needed more!, especially between Allston and Trent in certain aspects.
Will I be reading and recommending this one out to friends? Oh yes. Go read it now!