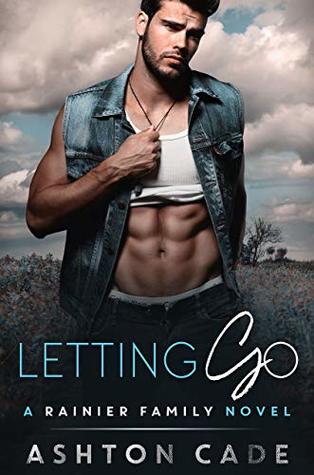 Three out of Five Stars
The Summary:  Grant:
Returning home to sleepy Umberland was supposed to be temporary—just to see my family before securing a job in the city. But when my brother's old best friend and my teen crush Ian Barrett is here too, I find myself making excuses to stick around a little longer. He's still everything I've ever wanted, but this former baseball star is also a big-time player… if you know what I mean. I don't know what Ian would ever see in steady, reliable Grant Rainier.
But I also know I can't stay away.
When we start working away together on his dream, I know I'm in trouble. One glance and my heart melts, along with my resolve. Being with him means staying in Umberland and giving up my big-city ambitions, but being without him means losing the best thing that's ever happened to me. How am I supposed to let go of either one?
Ian:
I've had my share of men, but I've also attracted more than my share of controversy. And since I was a teenager, the Rainier family has always been my rock—I feel like part of the clan. When I see Grant Rainier again, I can't help but remember him as a teenager just off to college… and now the boy is all man.
For the first time in my life, the chemistry is there, and so is the caring.
But should I subject him to the whirlwind of my life? And can I risk the peace and solitude I've given up everything for?
The Review
Ian never expected his best friend's little brother to grow up into the attractive man that he has, but the attraction is undeniable between he and Grant. Ian isn't the player that he was while he played professional baseball. He's slowed down and has taken the time to figure out who he is and wants to be now that he's out of the spotlight and back home.
Grant is back home for the summer after graduating to spend time with his family while job hunting. He wasn't expecting to run into his teenage crush, Ian, or to want to spend so much time with him. Ian challenges him in a ways that makes his heart race. It takes them working together to help Grant overcome his fear of water to have that attraction burn hot and bright.
Trevor tries to talk Grant out of pursuing Ian, even goes as far to crash their weekend camping trip. Which doesn't work. I expected them to sneak about get all handsy but I was not expecting the outdoor sex. I expected tent sex. LOL. Of course they would get caught on the walk back by the older brother.
I expected more tension out of the situation but it wasn't something that I got. I apparently like a little more drama when it comes to the best friend's brother story line. This one was a sweet read though. They were kind and careful with each other. The honesty between them was refreshing. They worked together to come solutions for the issues that come along.
It did approach a topic that we see today in the media and I'm glad that Ian fought against what was happening to him. But, I personally, think it would have been a great story without that included. Did the outcome sweeten the story line for me? Oh, yes. I liked seeing how there was that happily ever after ending.
If you're looking for a quick, sweet read then this is one you'll want to pick it up and give it a read.
Grab your copy HERE