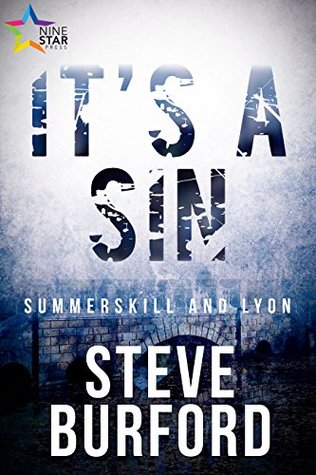 Four out of Five Stars
The Summary: "He is a talented and very promising young policeman. Make no mistakes, he deserves the promotion."
But when gay Detective Sergeant Dave Lyon is assigned to Detective Inspector Claire Summerskill's team as part of the Service's 'positive discrimination policy', no-one at Foregate Street Station is happy. And that includes Summerskill and Lyon.
Mutual suspicion and mistrust must be shelved however, when a young man's beaten body is found on a canal tow path, and a dead-end case of 'happy slapping' unexpectedly turns into a murder investigation.
Why would someone want to kill middle class arts student Jonathan Williams? And how is his death linked to that of rent boy and would be 'adult' film star Sean?
As Summerskill and Lyon's investigations proceed, the newly-promoted detectives begin to untangle a web of connections, false assumptions and sheer prejudices that force them both to question closely not just their relationship with each other but with the rest of their colleagues at Foregate Street Station and with the Police Service as a whole.
The Review
It's a Sin by Steve Burford is the first book in the Summerskill and Lyon series. I really enjoyed this one. I read it over the course of two nights while in bed. Cause that's how I like my murder mysteries. What you get in book one of this series is an introduction into who Summerskill, Lyon, the inner workings of the Foregate Street Police Station, and the communities surround them. I feel like at this point you should know there isn't much romance in this. It's more focused on developing the characters and solving the crime. I'd love to get to see some steamy scenes with Sergeant Dave Lyon though. I have a feeling he's a bit of a stunner.
Detective Inspector Claire Summerskill has just been promoted, but she doesn't get to have the Sergeant she was expecting. Instead she gets Dave Lyon, who is completely new to the area and openly gay (Which I was super excited about and cackled at some of the things he did). You don't get many cop novels with openly gay characters who don't need to be saved or coddled. Sergeant Lyon didn't need coddling.
Their first assignment was 'happy slapping' – which I had no idea what that meant but figured it out pretty quick. A random person/persons jumps another and then goes on about their way. What was supposed to be an easy case turned into something much more difficult, multiple murders of gay men along a canal.
What I liked about Claire and Dave was the fact that neither of them were perfect. They had their moments of anger, frustration and misunderstanding. But they pushed each other to figure out what was really happening.  I'm on a bit of a mystery kick and just enjoying what I've read so I didn't quite figure out who the killer was until the last minute. It was unexpected and it was kind of neat that I was kept guess the entire time.
I'm looking forward to getting to know more about Claire and Dave. My inner romance reader is hoping for Dave to get some action but I liked this enough that I don't have to have that.