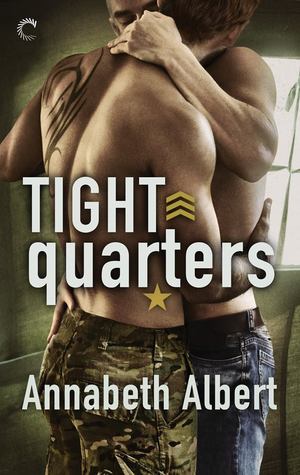 Five out of Five Stars
The Summary: Petty Officer Bacon, a navy SEAL and ace sharpshooter, has been on the front lines of more than his fair share of dangerous ops. Yet when a minor injury relegates him to the beta team, he's tasked with what may be his riskiest assignment yet: the silver fox journalist he's babysitting is the hottest, most charismatic man he's ever encountered.
Award-winning journalist Spencer Bryant may have been named one of Pride magazine's most eligible bachelors of the year, but he's not looking to change his relationship status. He's a consummate professional who won't risk his ethics or impeccable reputation by getting involved with a source. Even a sexy-as-hell military man. But while Spencer can resist his physical attraction to Bacon, he has less control over his emotions—especially when the mission goes sideways and the two men are trapped alone.
Getting out of the jungle alive turns out to be easy compared to facing the truth about their feelings for one another back in the real world. And whether or not they can build a future is a different story altogether.
The Review
Tight Quarters is book six in the Out of Uniform Series by Annabeth Albert. Bacon, a SEAL, gets tasked with watching a reporter that is embedding with the team for a story. Spencer Bryant is not what Bacon expected. He may be a little bit older, but he keeps in shape, he's sharp and he faces the obstacles put to him head on and surprises everyone.
I think what appealed to me most about this book was the fact that there was the push and pull of having to deal with the secrecy of military work and the transparency of journalism. This was something Bacon and Spencer have to come to terms with both on a professional and a personal level. Being able to see them navigate this combine with learning more and more about what each other wants with their relationship both gutted me and left me warm with hope.
When things got tough, neither man backed down. It may have taken them a little bit longer to figure things out and they faced some unnecessary heartache but that made their story that much better.
I loved how Bacon stood up to his friends and their homophobic language and jokes. It's hard to be that person to tell your friends, cut that shit out. It isn't right. But Bacon does it. He's got a quiet confidence about him that I admire. He knows who he is, a pansexual man, and he working towards being open with his friends. It's not often you see talk about demi, pan, ace characters in books. I'm one of those people who is fluid in how I identify but I see myself much like Bacon sees himself. It was probably one of the first times I had ever had a character I could relate to in this way.
Spencer, oh boy. What can I say about him other than I wish I had my own Spencer in my life? He had his faults, but the way he stopped to evaluate and move forward was what truly mattered. He cared for and took care of Bacon when he needed it the most.
The chemistry between Bacon and Spencer *fans self* was intense. The attraction, the build up, the subsequent scenes. Oh my. They were well written, timed and perfectly done. It didn't feel gratuitous. It felt right.
I all around loved this book and I was hesitant about it. A seal and a reporter? That spells disaster. But because it was Annabeth Albert, I was like, this is going to be great. And it was! I'm definitely going through her back list of books to read everything I can get my hands on. When I'm able to get lost in a book and read it in one day, you know that it's got to be good.