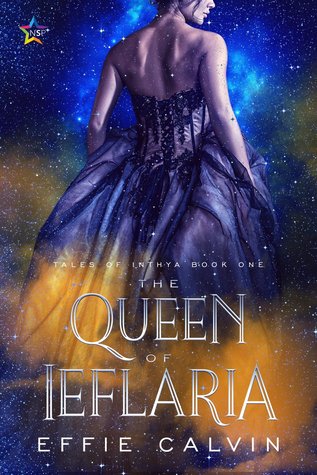 Five out of Five Stars!
Summary: Princess Esofi of Rhodia and Crown Prince Albion of Ieflaria have been betrothed since they were children but have never met. At age seventeen, Esofi's journey to Ieflaria is not for the wedding she always expected but instead to offer condolences on the death of her would-be husband.
But Ieflaria is desperately in need of help from Rhodia for their dragon problem, so Esofi is offered a new betrothal to Prince Albion's younger sister, the new Crown Princess Adale. But Adale has no plans of taking the throne, leaving Esofi with more to battle than fire-breathing beasts.
The Review
I LOVED THIS BOOK SO MUCH!
Okay now that I've gotten that out of the way, on to the review! The first thing that called to me when I saw this book was the cover. It's beautiful. I'm so happy that the story with in it matches the cover. Two princesses falling in love? Yes please!
Esofi of Rhodia was intended to marry Albion of Ieflaria since she was three years old. Tragedy strikes and Albion is killed by the thing Esofi is supposed to be able to offer protection to, dragons. It's been her destiny to marry one of the crowned heirs and she's determined to follow through on the commitment no matter if it is a prince  Albion or princess Adale.
What I loved about Esofi is that she isn't overly beautiful and not everyone is falling at her feet. She felt like a real person. I personally thought she sounded gorgeous and I loved the fact that we eventually got to hear that from Adale's lips. Ieflaria doesn't know how powerful she truly is until she's tested by a dragon.
Then their entire world is flipped on it's head. Are dragons truly as terrible as they thought they were? Is Adale the princess for Esofi or should she go with one of the twin cousins?
I love that Adale went an unexpected route to show Esofi that she was interested in their match and believed it could work. She didn't go for buying pretty things or spoiling her. Instead, she showed Esofi the people of Ieflaria and by sharing the knowledge she found about dragons and the temple and gifts that had been bestowed upon the people.
They were so cute together. Anytime there were scenes with the two of them I was grinning and wishing for more. I started this last night and the only thing that stopped me was the fact I fell asleep. Then I finished it off as soon as I woke up. I want to read so much more of this world! I'm excited that it's a series! I've already went to follow the author on GoodReads and plan on stalking every book she releases. That's how much I enjoyed this.
GO BUY THIS BOOK! It's officially out on February 19, 2018